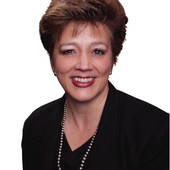 CRE #100007132
Real Estate Agent
Vickie Slade
Service You Can Trust ~ Someone You Can Depend On
Boulder, CO

—

Colorado Landmark, Realtors
Boulder, Broomfield, Erie, Lafayette, Longmont, Louisville and nearby front range communities
Working with First-time Buyers, Move-up Buyers & Sellers, Luxury Buyers & Sellers and Seniors!
Boulder , CO 80301
---
Real Estate Pro helping families buy & sell homes along the front range. Long time Boulder County Resident specializing in providing a special "Caring Touch." 303-589-2663
Get to know Vickie Slade
People who have never worked with Vickie Slade will soon find that she has boundless energy, infectious enthusiasm, infinite drive and rigorous determination. Vickie knows that listening to your needs and focusing on what is important to your family is critical to providing the highest level of service, and she'll deliver it with a sincere interest in helping you attain your dreams.  She's honest, hard working and never ever compromises her integrity.   
She and her husband of 38+ years have lived in Boulder County for as many years.  She has 30+ years in sales and marketing, 9+ of which have been serving the real estate community.  She is an advocate for the humane treatement of all animals and volunteers at the Humane Society of Boulder Valley.  She enjoys horse back riding, golf, bike riding, various other sports and enjoys spending time with their two, 4-legged furbabies, Maisy and Mojo.
Vickie Slade's Blog Posts
Real Estate Sales and Marketing
–

over 6 years ago
Real Estate Sales and Marketing
–

over 6 years ago
Real Estate General Information
–

almost 7 years ago
Real Estate Market Trends
–

almost 9 years ago
Certifications
Having completed the Managing Broker, Master Certified Negotiation Expert, Seniors Real Estate Specialist and Certified Home Rescue Expert designations, she is more than prepared to assist you with your residential real estate needs.
Vickie understands the importance of staying ahead of the curve when it comes to technology, marketing, and market research.  Having managed her own consulting firm, and being a vice president of a large catalog business, she has gained extensive experience in marketing, merchandising and product development.  That experience combined with careful planning and a warm communication style guarantee your transaction will be a complete success.
Vickie also understands that you rarely get what you think you deserve or believe to be fair; you get what you negotiate!  Throughout more than 25 years of her professional career , she has been responsible for the successful negotiation of numerous business transactions and has become a powerful negotiator.  Studying market trends and sales statistics, keeping in touch with neighborhood demographics, and maintaining an expertise in the real estate business are just some of the critical components that prepare Vickie to negotiate the best possible deal for you and to maximize your real estate investment.
If buying is in your plans, Vickie will take the time to get to know you and understand your specific requirements.  She will research the market, preview available homes, and assure you that the homes you will be looking at will be best suited to your needs and in the price range that's right for you.
If selling your home is your goal, Vickie will assist you in getting the best price in the shortest time possible.  She understands that getting your home "parade ready" before it is even listed for sale is crucial.  With Vickie's careful planning and preparation, your home is sure to shine in its best possible light.
Testimonials for Vickie Slade
isabel biarritz

06/01/2015

Vickie is a very professional broker. She will be non stop with you at every minute you require her advice! She has a fantastic disposition and will fight to get all the benefits on your side. As a foreigner it was very difficult for me to understand everything, so she took her time and explained how buying and selling works in this country. She will go to the minor detail as cleaning some little corner in order to show the house. She will not let go of you till the closing! She also has a wonderful quality which is her soft manners, and discretion! We have used her every time and we love her more and more! Go for her!!!

Ross and Beverly Flaven

05/21/2015

Vickie Slade is pretty much the cat's meow. She has been working with us for well over a year as we waffled on again and off again selling our house to downsize. There was never any pressure from her, just quiet consideration and respect for our life-altering decision process.

When we finally pulled the trigger, Vickie got on top of the whole process quickly and professionally. When asked, she made excellent referrals for services she had vetted and trusted. Her communications skills are excellent and responses to our concerns and questions were timely and fact-filled and appropriate.

When you sell your house, you know you will have concerns, issues, regrets, worries, and anxieties -- it is remarkably helpful and reassuring to have someone like Vickie guide you through the process and take off and own a lot of that weight.

Our house closed May 19, thanks in very large part to Vickie having everything lined up and ready to go.

Working with Vickie was such a pleasure. She made my first home buying experience very positive and stress free. Finding a home in today's market can really be a challenge, but Vickie was right on it! She was sending us listings the second they hit the MLS which really gave us an advantage in this tough market. Not to mention she is super knowledgeable in real estate as well as the inspection side of things. She wasn't going to allow us to settle which made me feel really comfortable!

Patricia Conis

09/27/2014

Vickie is the most knowledgeable realtor I have ever work with. She will show you areas of concerns in the construction of the property and or the location. Vickie follows through with every detail of the house hunt though to the closing of the property. Highly recommend her for either selling your current or finding the house of your dreams!

We highly recommended Vickie, she took great care of us and found us our perfect home. She always communicated with us throughout the selling and buying process. I felt comfortable and confident that she always had our best interest in mind.

Don and Carol Mestas

03/17/2014

We originally contacted Vickie, while still living out of town using an on-line Colorado Realtor reference web site. We shared with her our preferences and the basis criteria we were looking for in a replacement home, subsequent to our relocation. It soon became very obvious to both my wife and me that we had made an excellent decision in selecting Vickie to represent us as a Buyer's Agent.
Most importantly to us, was here responsiveness to our many questions. Vickie provided prompt and informative replies to us either by telephone, e-mail, text messaging, or on several occasions by personal visits, as often as necessary. She quickly grasped after meeting with us, just what types of homes suited our personal requirements, and she escorted us to many of them, most often in her car. Vickie is a highly skilled professional and her first-hand knowledge of the local and surrounding area's real estate market in general was quite apparent to us, in addition she was quite helpful in calling our attention to both superficial and construction related deficiencies in several of the homes we visited with her. She is a very cordial and extremely pleasant person and always exhibited much patience with us as we searched for just the right home.
My recommendation is that anyone in need of a Realtor/Agent in the Boulder, Longmont, Broomfield, Lafayette, or Superior areas, would be well served to consider and retain Vickie Slade as their Agent. I certainly would not hesitate to retain her again and would enjoy working with her in the future.

Steve and Rose Cook

06/15/2012

Steve and I just wanted to say "Thank You" for the wonderful job you did for us!

It's usually very difficult and stressful to purchase a home when you are working from out of state. Your knowledge of the area, willingness and flexibility to accommodate us at every turn, took all the stress out of this process and made it very enjoyable. We appreciate the fact that you were always giving us updates - we NEVER had to ask for information! You are even accommodating us AFTER the sale by meeting our nephew to give him the keys to our home since we aren't there yet and offering us the names of local realtors here in Texas to use on the sale of this home. Thank you for going above and beyond your real estate duties for us and providing us with exceptional customer service.

We really cannot thank you enough and feel as though we have not only been very fortunate in finding you to work for us, but that we have made a friend along the way! Best wishes in every endeavor!

Over many years I've worked with several different realtors to purchase and sell properties. As in any profession, whether it's a lawyer, agent or sales-rep, I've found that only about one-in-ten are worth a lick. I must say that Vickie is the best I've ever dealt with and I consider her to be that

1. She actually worked and earned her commission, which is rare. Allow me to give several examples, which will best explain. 1. I once drove by a property she had listed for me and she was actually watering the law and pulling weeks in the flower beds. And I thought, "What's with this Girl? Is this normal?"

2. It was at that same time and property that I met her to go over needed repairs to incourage sales. Remarkably, when I entered the place, she had it staged with a dining room table, place settings, flowers, pictures on the walls, towels in bathrooms and an assortment of other objects placed in just the right location. I was shocked----it was a very pleased shock. And again, I had another thought. "Damn, this girl can't be for real!!!"

3. Knowing that my wife was ill, she then took it upon herself to mow the lawn on occasion and make sure the floors were swept.

4. Then when an offer came in, I experienced her negotiating skills and thoroughness before the property sold. Vickie was flawless and as professional as one could get.

5. I then had her list a second property and it was more of the same. Well, except with this house, a tenant had left several truck loads of trash and Goodwill belongings that needed to be hauled away. And who helped for several hours? You guessed it, Vickie. The woman is remarkable!!

6. And yes, the second property sold just as easily. I could continue with more, but it's best put this way: there's is no way I could possibly give Vickie a higher recommendation. When they made her, they broke the mold, and more agents should follow her lead---and try to imulate her refreshing approach, which starts with a personable smile and kindness that even the buyers appreciated.
Introducing a fresh new look for your Profile.
Click the 'Edit Profile' button below to enter 'Edit Mode' and continue the tour.