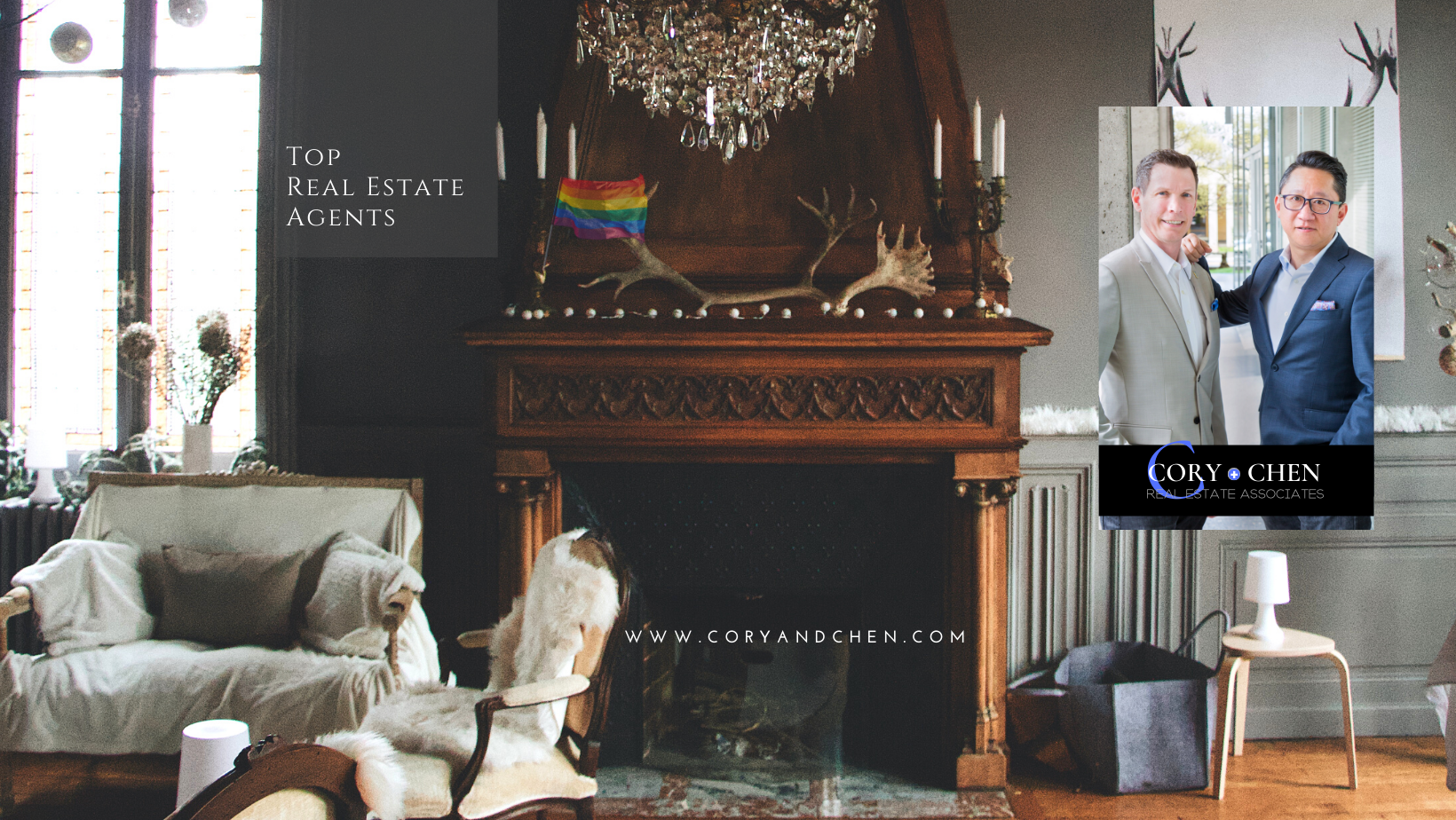 Get to Know Wayne Cory
The Cory+Chen Team offers a comprehensive real estate service. With their strategy, creativity, knowledge, relationships, and passion, especially their almost two decades of experience in real estate, you'll profit from both of them working for you. They are extraordinarily qualified to enhance your real estate wealth, whether it's your first time, selling, buying, investing, or your hundredth time. Their unique experience in the Bay Area will help you achieve your real estate dreams.
When working with the Cory+Chen Team, it's a collaborative effort. They'll work closely with you to accomplish your real estate goals and lifestyle. As a result, the real estate experience and service you'll receive are top-notch.
The market is always shape-shifting and forming in new ways, and they continuously find new ways to provide you with a competitive edge. They understand that everyone is unique in their constantly evolving and changing lifestyle. Therefore, they are brilliant at strategizing and maximizing your investment/lifestyle with their knowledge, leadership, and military skills.
International and local clients rely on their local knowledge of SF East Bay markets. They are known in their communities for their integrity and exceptional service—tri-lingual local expertise with international connections.
Thinking of selling/buying real estate in the SF Bay Area, call Wayne Cory at 510-689-9969 or Joseph Chen at 510-305-1321.
The Regillus
200 Lakeside Dr. Oakland, CA 94612
Certifications
Testimonials
 
Frankie L.
Seller in San Ramon, CA 
"Wayne was phenomenal in understanding the marketplace. He knew exactly the right amount to list for and sold my condo quickly while others were still sitting available. His connections in the industry helped tremendously, especially in finding the right stager. The process was easy, stress-free, and overall extremely professional. I have had the privilege of working with Wayne on both sides of a real estate transaction, and he is the local Bay Area expert you should have on your team no matter what..."
Awards
Century Club Member Gold
President's Club Member
Association of Realtors- Achievement Club, President & Master AwardsAwards+
...
David & Moon S
01/12/2021
"Wayne is incredible. We just bought our second home with him and could not be happier with his service. The guy is unreal. This is going to read like I'm being paid... seriously, I'm not; I'm just THAT happy with his service. We found Wayne by just searching his reviews - check them out on whatever site you want; he's the best. There's a reason he has those reviews. We had a view of what we wanted - areas, requirements, etc., and our budget. Wayne helped us 100% of the way, even as we changed our minds mid-flight..."
Gwendolyn Franklin
02/13/2019
"Wayne Cory is truly a top notch Realtor. His knowledge of the local real estate market and his superb attention to detail are unmatched. Wayne took the time to explain in detail with me and my daughter every aspect of buying a home in California-Bay Area. He took the time to understand exactly what our goals were. Wayne has a knack for keeping a mental inventory of property details and our specific preferences. Our experience with Wayne as our realtor for buying a house was outstanding. Wayne's work ethic is something not seen in other real estate agents and brokers. He will not hesitate to go the extra mile for you--it is part of who he is. Also, one of Wayne's greatest assets is he tells it as it is. No sugar! He will tell you the good, the bad, and the ugly so we could decide for ourselves. His honesty and integrity are so refreshing because they are not often seen. I highly recommend Wayne Cory for all your real estate needs."
Chris M.
08/26/2014
Buyer in Oakland, CA  I have worked with Wayne over the past four years on a number of real estate transactions - buying my first bay area home, selling it, buying my first condo, selling it and now; buying my new long-term home (I really am settling down this time)! Each time I have worked with Wayne, he provided guidance, followed up on my multiple requests and was flexible with whatever schedule / price / accommodations / restrictions I had regarding property, time, finances or whatever the issue was that day. Wayne adds value to any real estate process as he is willing to "go to bat" for his clients and negotiate firmly and aggressively on their behalf. Further, he can provide insight into the market and what will likely work or not work on a given real estate purchase. Wayne has resources and solid working relationships for all phases of a transaction and can always point to someone that will be responsive and move quickly, firmly and at a high level of detail and professionalism. The best real estate professional I have worked with at any time in my life.  View all reviews »  
format_quote
Experienced Real Estate Realtor since 2004. Guides clients through all stages of selling and buying residential real estate throughout the SF Bay Area of California.