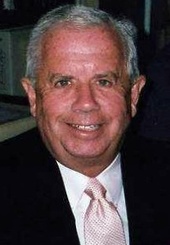 Services for Real Estate Pros
William S. Cherry
William Cherry Wealth Mangement Coach
Financial coach who helps commissioned sales people prepare for their financial futures.
Get to know William S. Cherry
I've been a broker-member and have posted on ActiveRain since almost the very begnning. In fact, I've got more than a quarter of a million points.
Here's That Blog Site
HERE ARE THE FACTS
There is one life circumstance that is often ignored, but it is a profound reality:
The older we get and the further we get into our own lifecycle, the less time and opportunity we have to correct and overcome mistakes.
And the less time we have to prepare for our future.
That is especially true when it comes to our financial wherewithal.
And it's in epidemic proportions among those of us who earn our living in commissioned sales.
It is a natural part of life's wishes to be able to know in our hearts that we will be safe and financially secure when we retire, and that we always will be.
And that's the part I, as a financial wealth coach, play in this important equation.
I offer three programs:
· Financial coaching for those who are preparing to retire within the next ten years, or are already retired.
· Financial coaching for sales people – primarily real estate agents – whose primary income comes from earned commissions, helping them become financially secure.
· And finally, evaluation of the advice of securities brokers, insurance salespeople, and those who market themselves as Certified Financial Planners, etc.
And when asked, I can provide the second opinion.
· What percentage of your personal assets should be in Cash? Equities? Life insurance? Bonds? Mutual Funds? Life Settlements? Precious Metals? Real Estate?
· Would a Reverse Mortgage benefit you?
· Would it be beneficial to begin disbursing some of your estate to your beneficiaries in advance of your death?
· How should you prepare for your personal business being properly handled for you when you are no longer of a mind to take care of those chores?
· What is the best way to make sizable beneficial donations to your church?
If you look at my brief curriculum vita which is located below, you'll see how my extensive education and years of experience in financial matters as well as a commissioned real estate broker for many years, can benefit you.
Copyright – William S. Cherry All rights reserved
Certifications
Curriculum Vitae
Education.
Tulane University University of North Texas Washington University Graduate School of Business University of North Texas Graduate School of Arts and Sciences Rice University Jesse Jones Graduate School of Administration Chartered Life Underwriter (CLU) Courses American Institute of Banking Commercial Lending
Licenses. Texas Licensed Real Estate Broker - Since 1964 NASD Registered Financial Principal Texas Securities Broker (non-active) Texas Property Real Property Appraisal Arbitrator (non-active)Recognitions
Marquis Who's Who in America Marquis Who's Who in Finance and Business Marquis Who's Who in the World Marquis Who's Who in U.S. Real Estate Texas Radio Hall of Fame, Premier Member
Civic Associations
Rotary Club Mardi Gras Knights of Momus National Trust for Historic Preservation Preservation Dallas! World Affairs Council
Adjunct Professor – Economics and Finance
St. Thomas University, Houston Galveston College, Galveston
Religious Affiliation – Cradle Episcopalian
Grace Episcopal Church, Monroe (Baptized) Trinity Episcopal Church, Galveston (Confirmed, acolyte, vestry) Chapel of the Holy Spirit, New Orleans (Student membership) Saint Barnabas' Episcopal Church, Denton (Student membership) Palmer Episcopal Church, Houston (Former member) Grace Episcopal Church, Galveston (Vestry and former member) Saint James Episcopal Church, Dallas (Member) Church of the Incarnation, Dallas (Current member)
Copyright – William S. CherryAll rights reserved
Introducing a fresh new look for your Profile.
Click the 'Edit Profile' button below to enter 'Edit Mode' and continue the tour.