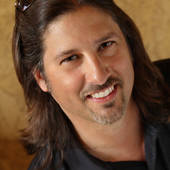 Real Estate Sales Representative
Ken + Bluegrass Team
Best Real Estate Agent in Kentucky
Danville, KY

—

Bluegrass Team

Keller Williams Realty Inc.
Looking for the Best Real Estate Agent in Kentucky? Or are you looking for a house for sale in Kentucky? Our Comprehensive Marketing Package is how Bluegrass Team can sell your house fast.
Get to know Ken + Bluegrass Team
LOOKING FOR A REAL ESTATE AGENT IN LEXINGTON KENTUCKY
We know it's hard to find homes for sale in Lexington, Kentucky – that's why we're here!  :-)  Searching properties for sale can be a daunting task – so much information, so many real estate agencies, so many real estate agents, you don't know who to choose?  If you are Looking for a Real Estate Agent in Lexington Kentucky – you have come to the right place.
We understand and hopefully have our website set up for you to browse real estate listings, search the MLS and help you sell your house fast in Lexington or Danville KY.  Please give us feedback if our website isn't user-friendly – we want it to be!
Some people call and want to know what they can sell their house for – or they want to know about what homes that sold in Kentucky – how much they sold for, how fast a house sold and other Real Estate information like that.  We have all those reports, charts, print outs etc.  Just call 859-379-LAND (5263) or 859-494-5521
When you are looking through all these Lexington Real Estate Agents, or just looking for real estate agents in Danville Kentucky, think about us RE/MAX Elite Bluegrass Team.  We have a TON of experience that other real estate agencies don't have – and we can help you sell your house, find a house and farm land quickly – and at a good price and value.

Ken Garcia has been a Realtor since 1998, Dan Campbell has been a Real Estate Broker for 35 yrs and Brad Simmons has been in Real Estate since 1981, building a real estate investment portfolio – so we think we can help you with how to sell a house fast in Kentucky.
Looking to sell your house in Kentucky?  Click here - what can I sell my Kentucky house for.
Looking to buy a home, farm or homes and land?  Click here - looking for a real estate agent in Kentucky.
Looking to just search the Multiple Listings?  Click here – houses and land for sale in Lexington Kentucky
Always glad to help with your Homes and Land needs – Ken Garcia, SFR – RE/MAX Elite Bluegrass Team 859-494-5521 cell or office 859-379-LAND (5263)
Ken + Bluegrass Team's Blog Posts
Real Estate Best Practices
–

about 4 years ago
Real Estate Best Practices
–

about 4 years ago
Home Selling
–

about 8 years ago
Real Estate Best Practices
–

over 8 years ago
Certifications
Can a real estate agent really help me in buying and selling property?             BEST DEALS ON PROPERTIES HERE We helped 41 families find theproperty of their dreams last year.Put in your email andwe'll help you find yours! ALL ABOUT THE AREA All About The Area   REAL ESTATE AGENTS ARE REAL ESTATE AGENTS? NO WAY. Think all agents are created equally? Think again. Every member of your RE/MAX Elite Bluegrass Team OWNS real estate - not just a home, but rental income, investment and commercial property. Does that make us better agents? We think so - we 'eat our own cooking'. How would an agent who doesn't own their own properties understand the entire workings of property? We understand what you want and what you need in your investments and can help you find the best deal on the best property that fits your criteria and suits YOUR needs. Call 859-379-LAND (5263) RE/MAX OFFICE LEXINGTON KY NICHOLASVILLE KY DANVILLE KENTUCKY RE/MAX is Recognized as An Industry Leader. RE/MAX agents outsell those from all other real estate franchises in comparisons of the largest real estate brokerages, most recently in the 2012 REAL Trends 500 report. The names of RE/MAX executives frequently appear among those of the industrys most notable individuals, such as on the Inman News list of Most Influential Real Estate Leaders. RE/MAX was named a Top Military Spouse Friendly Employer by Military Spouse magazine for five consecutive years, beginning in 2007. For four consecutive years, RE/MAX has ranked as the top real estate company in the Franchise Times Top 200 survey. February 2, 2013  |   One Comment Tags: Can a real estate agent really help me in buying and selling property?,Danville, Danville Kentucky Real Estate Agent, Lexington KY, real estate, real estate agent, real estate in Lexington and Danville Kentucky and more info on land, realtor CAN A REAL ESTATE AGENT REALLY HELP ME IN BUYING AND SELLING PROPERTY? Can a real estate agent in Kentucky really help me in buying and selling property?  The answer is YES!  When you're ready to think about buying or selling your Kentucky real estate, you need to ask yourself the following questions: Do you have the time, energy, sources of information, and contacts to do the job yourself? If you were one of the 'do-it-yourself' people, would the results be as good or better than they would be if you had professional assistance?  Would it have gone smoother?  Would it have given you more personal time?  Would you have purchased for less, or sold for more, if a Lexington KY real estate agent was involved?  Read the following information and learn how a Danville KY real estate agent can help you understand everything you need to know about a real estate transaction. The Buying ProcessThe process of buying a home or investment generally starts with determining your buying power; that is, your financial reserves plus your borrowing capacity. If you give a Danville KY real estate agent some basic information about your available savings, income and current debt, they can refer you to lenders best qualified to help you. Most lenders — banks and mortgage companies — offer limited choices. FindingOnce you know how much you can and want to invest, the next step is to find the properties that most nearly fit your needs. This is the time to choose a real estate licensee. When picking a Danville KY real estate agent look for one who is also a REALTOR®. A REALTOR® is a member of the NATIONAL ASSOCIATION OF REALTORS®, a real estate trade association, and all members agree to abide by a 17 article Code of Ethics. A REALTOR® has many resources to assist you in that search. Sometimes the property you are seeking is available but not actively advertised in the market, and it will take some investigation by your agent to find all available properties. SelectingYour job is to make the final selection of the right property for you. This is when excitement and emotion run high. Your real estate agent can assist you in the selection process by providing objective information about each property. Agents who are REALTORS® have access to a variety of informational resources. REALTORS® can provide local community information on utilities, zoning. schools, etc. There are two things you'll want to know. First, will the property provide the environment I want for a home or investment? Second, will the property have resale value when I am ready to sell? NegotiatingThere are a myriad of negotiating factors, including, but not limited to price, financing, terms, date of possession, and often the inclusion or exclusion of repairs and furnishings or equipment. The purchase agreement should also provide a period of time for you to complete appropriate inspections and investigations of the property before you are bound to complete the purchase. Your agent can advise you as to which investigations and inspections are recommended or required. Due DiligenceWith a negotiated agreement in hand, it is time to complete the evaluation of the property. Depending on the area and property, this could include inspections for termites, dry rot, asbestos, faulty structure, roof condition, septic tank and well tests, just to name a few. Your Danville KY real estate agent can assist you in finding qualified responsible professionals to do most of these investigations and provide you with written reports. You will also want to see a preliminary report on the title of the property. Title indicates ownership of property and can be mired in confusing status of past owners or rights of access. The title to most properties will have some limitations; for example, easements (access rights) for utilities. Your Danville KY real estate agent, title company or attorney can help you resolve issues that might cause problems at a later date. FinancingAs soon as you are reasonably sure the property is right for you, the process of obtaining financing begins. YourLexington KY real estate agent can help you in understanding different financing options and in identifying qualified lenders. Closing or SettlementFinally, there is the closing, or settlement, as it is known in different parts of the country. Every area has its own unique customs. In some areas, the title or escrow company will handle this process. In other parts of the country, an attorney does it all. Again, your Lexington KY real estate agent can guide you through this process and make sure everything flows together smoothly. Selling Real Estate  PricingThis process generally begins with a determination of a reasonable asking price. Your Lexington KY real estate agent can give you up-to-date information on what is happening in the marketplace and the price, financing, terms, and condition of competing properties. These are key factors in getting your property sold at the best price, quickly and with minimum hassle. MarketingThe next step is a marketing plan. Often, your Lexington KY real estate agent can recommend repairs or cosmetic work that will significantly enhance the salability of the property. Marketing includes the exposure of your property to otherLexington KY real estate agent and the public. In many markets across the country, over 50% of real estate sales are cooperative sales; that is, a real estate agent other than yours brings in the buyer. Your Lexington KY real estate agent acts as the marketing coordinator, disbursing information about your property to other real estate agents through a Multiple Listing Service or other cooperative marketing networks, open houses for agents, etc. The REALTOR® Code of Ethics requires REALTORS® to utilize these cooperative relationships when they benefit their clients. Advertising is part of marketing. The choice of media and frequency of advertising depends a lot on the property and specific market. For example, in some areas, newspaper advertising generates phone calls to the Lexington KY real estate agent office but statistically has minimum effectiveness in selling a specific property. Overexposure of a property in any media may give a buyer the impression the property is distressed or the seller is desperate. YourLexington KY real estate agent will know when, where and how to advertise your property. There is a misconception that advertising sells real estate. The National Association of REALTORS® studies show that 82% of real estate sales are the result of agent contacts through previous clients, referrals, friends and family, and personal contacts. SecurityWhen the property is marketed with the agent help, you do not have to allow strangers into your home. Your Lexington KY real estate agent will generally pre-screen and accompany qualified prospects through your property. NegotiatingThe negotiation process deals with much the same issues for both buyers and sellers, as noted above under the buying process. Your Lexington KY real estate agent can help you objectively evaluate every buyer's proposal without compromising your marketing position. This initial agreement is only the beginning of a process of appraisals, inspections, and financing — a lot of possible pitfalls. Your agent can help you write a legally binding, win-win agreement that will be more likely to make it through the process. Monitoring, Renegotiating and ClosingBetween the initial sales agreement and closing (or settlement), questions may arise. For example, unexpected repairs are required to obtain financing or a cloud in the title is discovered. The required paperwork alone is overwhelming for most sellers. Your Danville KY real estate agent is the best person to objectively help you resolve these issues and move the transaction to closing (or settlement). How Do KY real estate agent Get Paid?Real estate agents or brokers are generally paid through the sales commission paid by the seller when a transaction closes. Agents have expenses and financial obligations just like you, so it will be to your mutual benefit if you choose a real estate agent and stick with that person. Your Danville KY real estate agent will respect your loyalty and respond with a sincere commitment to you. Why A REALTOR®? All real estate licensees are not the same. Only real estate licensees who are members of the National Association of REALTORS® are properly called REALTORS®. They proudly display the "REALTOR®" logo on the business card or other marketing and sales literature. REALTORS® are committed to treat all parties to a transaction honestly. REALTORS® subscribe to a strict code of ethics and are expected to maintain a higher level of knowledge of the process of buying and selling real estate. An independent survey reports that 84% of home buyers would use the same REALTOR® again. Using a REALTOR®  You Be the Judge!Real Estate transactions involve one of the biggest financial investments most people experience in their lifetime. Transactions today usually exceed $100,000. If you had a $100,000 income tax problem, would you attempt to deal with it without the help of a CPA? If you had a $100,000 legal question, would you deal with it without the help of an attorney? Considering the small upside cost and the large downside risk, it would be foolish to consider a deal in real estate without the professional assistance of a Danville KY real estate agent - a true REALTOR®!  
Testimonials for Ken + Bluegrass Team
Dr. Dennis Short

10/06/2016

Finally a realtor that is on the ball.

Dr. Dennis Short

Dianna Glasser

10/01/2016

Jeremy James was the perfect agent for us. It was clear and everything Jeremy did that his only focus was to make sure we got the house we wanted - he have no other motivation or agenda. Jeremy is a man of integrity. Dianna Glasser Danville Kentucky

Tom+Alva, new Kentucky Homeowners

09/01/2016

Ken Garcia helped us with our home search in 2016. We found him to be very friendly, professional and well organized. He is a very hard worker who knows the area very well. He helped us to find just the right home for us. We would use his services again and recommend him to family and friends. -Tom & Alva

Tom+Alva, new Kentucky Homeowners

Having dealt with Ken at Bluegrass Team on a couple of occasions, I would not hesitate to recommend him, and the rest of the team to anyone. Buying or selling you couldn't be in better hands.

Ed and Beverly Sleet, Amelia, OH

06/24/2016

Jeremy was always available in person and via text or emails to provide us with information or to answer any questions we had. I would not hesitate to use Jeremy and ReMax in the future. I would recommend Jeremy to anyone wishing to list their property for sale. Knowledgeable about market in our area. Multi-listing capability. Market property via social media.

Ed and Beverly Sleet, Amelia, OH
I would recommend Jeremy to anyone

Bob, Shelly, Curtis, Bryan + Badger

06/09/2016

We live in Wisconsin and wanted to find a vacation home, closer to my family and to the college our son is attending. Finding an agent to work with us, being out of state and only available to come down on the weekends was challenging. Then we found Ken and he returned my phone call within minutes. He starting sending me information on properties. We started looking for property in Richmond, Kentucky in Feb 2015. After many weekends, and at least 100 plus miles in the surrounding counties, we finally in mid July 2015 found the home we wanted in Lancaster, KY and closed before the end of Aug 2015. Cant thank him enough for being so understanding with me. Thanks Ken, Bob, Shelly, Curtis, Bryan and Badger



Ken Garcia, Jeremy James, Brad and Kerri did an incredible job selling our house! Fantastic Team. They got our house sold so fast and efficiently! I am recommending this Team to everyone I know! Thank you a million times over.

We reached out to Ken, because of his listings in the Lexington and Danville Markets. Although we were a long way away, he was extremely helpful, getting a good sense of what we were after, and not wasting our time on homes we wouldn't be interested in. His local contacts helped us move the process forward efficiently once we'd made a decision. If that wasn't enough, Ken has been more than helpful after closing as we transition into our new home.

Dr. Jared Hagaman

09/23/2015

Ken was the best realtor we've ever worked with. He was extremely knowledgable about the market and guided us through the process. He was a lot of fun to work with also. I would give him my highest recommendation!

Dr. Jared Hagaman

Edna Alexander

06/30/2015

If you're fixing to purchase a home in your nervous about it I would highly recommend going with Ken. He makes everything seem like it's going to be OK, no matter what hurtles you come up against - he reassures you and helps you through it. After I purchased a home through Ken Garcia, I have recommended him to several other people - my stepmother worked with him during the process of trying to buy a home, my brother is working with him during the process of selling his home - Ken's definitely become the Alexander family realtor. Edna Alexander

Edna Alexander
Introducing a fresh new look for your Profile.
Click the 'Edit Profile' button below to enter 'Edit Mode' and continue the tour.