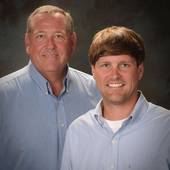 By Kelly Cummings and Ryan Cummings, Your Real Estate Consultants For Life!!!
(The Cummings Company)
Does a Hot Tub Increase Home Value? It's considered something of a luxury, and there's little wonder why: Hot tubs aren't exactly cheap. Depending on the size and other details, it may cost well over $1,500 for the tub alone. (Some outdoor, in-ground models can run $20,000.) Then there's electricity and other needs, not to mention installation, delivery, preparing an area for it, and anything else you desire. But having a hot tub increases your home's value, right? Well, maybe not. It does have certain advantages, however.   How Does a Hot Tub Affect Your Home Value? There's no single rule for calculating how much installing a hot tub will increase the value of a given home – if it does at all. Some hot tubs may, depending on various factors. Is it a portable hot tub? So-called "portabl...