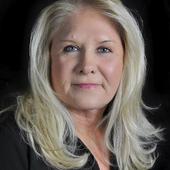 By Joan Howard, Realtor ® I Will Exceed Your Expectations!
(Solutions Real Estate-480.518.6406)
Retirement Living in Gold Canyon Arizona  Gold Canyon Arizona Retirement Living   Gold Canyon Homes for Sale How much is My Home Worth?   Snowbirds! Welcome back to our friends from the North! Finding time to golf the Arizona great golf courses, take that nature walk on Superstition Mountain , relax by the pool or maybe you are ready to search for the perfect home to vacation in for years to come.  With interest rates at a record low and home prices low, there is not a better time than the present to purchase your new winter retirement home. Many of Retirement Living Communities are situated on some of the best golf courses Arizona has to offer. Amenities like the community pool, gated community, recreation center or the beautiful views of the Superstition Mountains. Whatever you are lo...