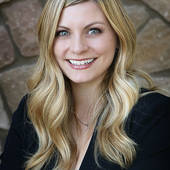 By Jami Asanovich, Doing the right thing, every time!
(Smart Concept Realty, LLC)
Are you looking for a Realtor in GOLD CANYON, AZ?       There is much to look forward to this upcoming New Year. New endeavors are waiting! Gold Canyon, Arizona is a great place to buy! Lots of sunshine and affordable home prices entice the first time homebuyers, retirees and investors alike! The available inventory offers a perfect fit for everyone! The community is tight-nit and the residents are friendly. Hiking, swimming, running and mingling make the outdoors beckon. Are you thinking of selling and need a Realtor in Gold Canyon? We have lived in the area for over 10 years and are experts in our community. We will get you the most possible from your home. We are certified short sale negotiators and will do everything we can to streamline the process for you. For more information on ...