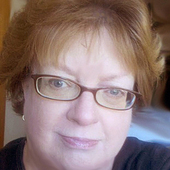 By Leslie Prest, Owner, Assoc. Broker, Prest Realty, Payson,
(Leslie Prest, Prest Realty, Sales and Rentals in Payson, AZ)
Hi, from Payson, AZ. Owner are carrying this one.This site-built home is in very good shape; the Owners remodeled, and the house is ready to move into. It is in a subdivision named "Cowtown Estates", which is one of the few decent neighborhoods in town which DON'T have a Home Owners Association (some buyers really don't want one). In spite of no HOA, most of the properties are well-maintained, and the neighborhood has a comfortable feel in keeping with the name.It is 2 bedroom, 1 3/4 bath, and is for sale at $199,000. The main tour is below. Here is a tour of the street,And here is a tour of the backyard.