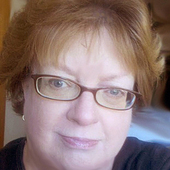 By Leslie Prest, Owner, Assoc. Broker, Prest Realty, Payson,
(Leslie Prest, Prest Realty, Sales and Rentals in Payson, AZ)
Thinking of coming north for the holiday? One thing to do in Payson, Arizona on any holiday weekend (other than fight the lines of traffic headed out of Phoenix into the cool country) is to attend Craft Shows. Paysonites seem to love these! Which is great for the locals who sell to the holiday crowds. These listings are from the Payson, Arizona Chamber of Commerce site: "26th - Craft Fair - Safeway Shopping Center. 8 am - 2 pm. Benefits Prostate Cancer Foundation and American Cancer Society. " "26th, 27th - Pine/Strawberry Arts & Crafts Show - Arts and Crafts at the Pine Community Center, food vendors as well. 8:00 am - 5:00 pm on Sat. 8:00 am to 3:00 pm on Sun." "26th, 27th, 28th - Mountain High Days - Courthouse parking lot. Arts and Crafts. 9 am to 5 pm " If you come see us, remembe...