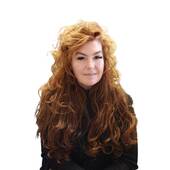 By Tamra Lee Ulmer, NRBA ~FORCE~ Over 1000 REO Assets SOLD!
(Arizona Resource Realty)
Day Trips You don't have to wait for a long vacation to treat yourself to a trip. Some parts of Arizona are actually quite temperate in the summer. And who doesn't love a good getaway? Check out these fun Hot Spots! Jerome, Bisbee, Sedona, or Prescott!Cheap Staycations With tourist season at its low point, locals reap the benefits of unbelieveable staycation discounts! Low room rates, free gifts, and complimentary wining and dining services are just some of the ways Hotels try to wow their summer guests. This summer, take advantage of the opportunity to get away from it all -- without ever stepping through airport security. A Home close to Home, but away from home. Many are easy to find, luxurious, and it's the perfect weather to dip into a sparkling swimming pool when it's hot outside!...