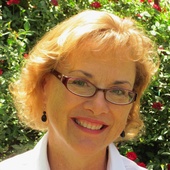 By Karen Berg, Experience Matters!
(Queen Creek Realtor, San Tan Valley Realtor, United Brokers Group (602)919-2375)
Why live in Queen Creek AZ? 1. Small town feel, big city AMENITIES! Life in Queen Creek moves at a bit slower pace and many people are drawn to the rural feel of the area. The Town of Queen Creek offers many of the major amenities found in a big city, yet you don't have to drive far to enjoy outstanding restaurants, shop at wonderful stores, or visit local attractions such as Schnepf Farms or Queen Creek Olive Mill. Quality medical facilities like the new Banner Ironwood Hospital and Mercy Gilbert Hospital are convenient as well! 2. People are FRIENDLY! The Town of Queen Creek was recently voted one of Forbes "Friendliest Towns" in America. People who live in this area like to stay here for the long-term! The Town slogan says it all… Convenience of the City, Comfort of the Country! 3. ...