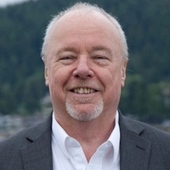 By John Grasty, Your Tri-cities REALTOR, neighbour and volunteer.
(for real estate results in the Tri-Cities.)
Coronation Park Profile Coronation Park is a residential community yet one of the draws to this neighbourhood is that you have walking access to so much, from the shopping, schools, hospital, theatre, library, park and recreation centre of the neighbouring Inlet Centre. It is also amongst the most affordable housing in the Tri-Cities, and Rapid Transit is on the way with a station to be constructed nearby. It is the smallest of Port Moody's neighbourhoods in terms of land area, mostly comprised of townhouses built in the 1970's and some single-family homes, most dating back to the 1950s.   Amenities Coronation Park is within walking distance to all the amenities that the neighbourhood of Inlet Centre provides including parks, grocery, shops, services, restaurants and cafés.   Rapid Tran...