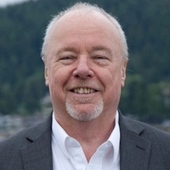 By John Grasty, Your Tri-cities REALTOR, neighbour and volunteer.
(for real estate results in the Tri-Cities.)
The area to the west of April Road in Port Moody, on the gentle south facing slopes on the North Shore of Burrard Inlet, is owned primarily by the Imperial Oil Company, after which Ioco was named. Ioco is an enduring example of the early company towns in the Lower Mainland. A huge oil refinery was opened in 1915 and a townsite of 83 homes, a grocery store, school, tennis court and other amenities were subsequently developed. Prior, all travel to the townsite was by boat or on horse back. The Ioco area was incorporated into the municipality as part of a City boundary expansion in 1988, and although distribution activities continue, the refinery itself was officially shut down in 1995. Working with local architect and urban planner, Michael Geller, Imperial Oil (Esso) Ltd. began feasibili...