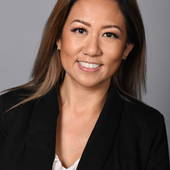 By Kim Liew, I have the key to your next home!
(Realty ONE Group Fox)
Homes for Sale In Benicia, CA- Inventory Update- 10/7/15 Are you looking to buy a home in Benicia, CA? You're probably wondering how much are the homes selling for in Benicia, CA ? How long does it take to see homes in Benicia? Before you start driving aimlessly around Benicia, CA searching for your next home, or going to open houses on the weekend. I have provided an updated list of homes that are showing active as of 10/7/15. Some of these homes may have pending offers, so just keep that in mind. If you click on the links below it will have detailed information on the homes as well as multiple pictures to view. Not working with a Real Estate...Contact me, and I can help you find your next Benicia home.  If you have any questions about any of these listings, please contact me. If you'r...