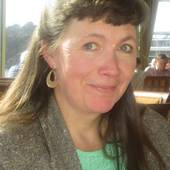 By Rebecca Foresee, Let's foresee the possibilities . and get results!
(Alain Pinel Realtors)
Don't Leave Home Without Them . . .   When hosting an open house, be it on one of my listings or for a colleague, I display trend data showing how the market is performing such as the one below.   At 7779 Isabella Way in Gilroy, prospective buyers are able to look at the trends like how many homes were for sale, how many sold and how many were in escrow.  An open house gives me the the opportunity to bring it home, so to speak, so buyers will see one set of data for the community overall and one more specific showing the type of home they're looking at.  In the case of 7779 Isabella Way, they also see how 3 bedroom, 2 bath townhomes are performing over time.   In addition to the quantity of homes in the market, buyers are also able to examine the average square foot price, average & med...