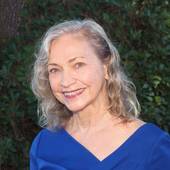 By Norma Toering Broker for Palos Verdes and Beach Cities, Palos Verdes Luxury Homes in L.A.
(Charlemagne International Properties)
Harbor City is popular with first time income property buyers for its affordable prices compared to other parts of the South Bay. As part of Los Angeles, it has the same rent control rules. Harbor City units statistics for 2013 year end: Available buildings: 4 Properties are for sale from $425,000 to $1,300,000. Pending sales: 2 Buildings are in escrow priced from $355,000 to $459,000. Lomita sales: 12 Buildings sold in 2013 from $281,999 to $860,000. The average price was $483,000. The average year built was 1952. Harbor City income property building types (2013 Sales): Duplex - 33% Triplex - 33% Fourplex - 25% 5-8 Units - 8% 8+ Units - None Total unit value sold in Harbor City in 2013: $3,480,000 Average gross rent multiplier for Harbor City 2013: 12.2 Harbor City unit cap rate for 2...