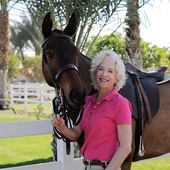 By Kimberley Kelly, SFR, HAFA, GREEN, I do Real Estate like I played polo-to WIN!
(HK Lane, Christie's International Affiliate, 760-285-3578)
Completely different couples, different requirements, different areas, but they BOTH wanted the net to work on their desert investments. One couple wanted a La Quinta Condo.  No muss, no fuss, no maintenance, high HOA made sense to them..make it TURNKEY!  Price point around $400,000.  Believe it or not, our Condo inventory, as with our Single family inventory is limited.  Meaning of course, the Condos, with good location, great amenities, and not worn out does limit it.  If you are stuck on golf courses, that's one option, and if you want a GREAT rental possibility, there are other things to consider. I found them a PERFECT little investment condo.  Comes with bookings in place, website up, net sheets for past 3 years..owner is simply moving up within the same development to a larger Co...