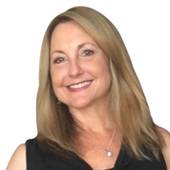 By Suzanne Martin & Chris Knappett, Thorough, High Tech, Friendly Home inspections!
(Suzanne Martin, Broker & Bus Mgr Coastal Property Inspections)
Homes for Sale in Ladera Ranch Why Do People Live here? Ladera Ranch is a beautiful community located on the North end of South Orange County.  It's a huge gated community that has something for everyone!  Pools, Parks, playgrounds, Schools, Amenities, Shopping, Biking, walking, you name it.  Looking for a home in Ladera Ranch? Interested in finding homes for sale in Ladera Ranch   Click that link to find all the currently available homes in Ladera Ranch.  Or  Are interested in finding townhouses and condos for Sale In Ladera Ranch? Click that link to see all of the condos and townhouses for sale in Ladera Ranch.  Bookmark those sites when you get there because they will automatically update daily! What's the Neighborhood Like? The Ladera Ranch development is divided into nine "village...