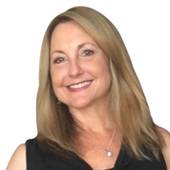 By Suzanne Martin & Chris Knappett, Thorough, High Tech, Friendly Home inspections!
(Suzanne Martin, Broker & Bus Mgr Coastal Property Inspections)
Homes For Sale In Laguna Niguel CA   Laguna Niguel CA.  A gorgeous place to live and so close to the beach.   There are lots of beautiful homes for sale in Laguna Niguel CA at many price ranges.  Condos and single family homes. Real estate listings in Laguna Niguel, California are always hot properties. Perhaps it is because Laguna Niguel is a beach community and perhaps it's because the city is one of the most prolific and most popular cities in Southern Orange County. Residents of the city will tell you that picturesque homes for sale in Laguna Niguel CA lend themselves well to individuals who appreciate fine upscale living conditions and a quiet safe neighborhood. Laguna Niguel houses are always built with great care and are some of the most luxurious and spacious homes in California...