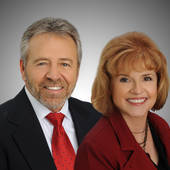 By Joe & Linda Sopo, "The Power of Two"
(Keller Williams Shoreline )
Long Beach entered into Contest to Win $100,000 for a PetSafe Dog Park. We need Community Support to Win! GREAT NEWS! Especially for all you Long Beach dog owners out there! Councilmember O'Donnell just announced that our city, Long Beach has been entered in the "PetSafe's Bark for Your Park" contest. The grand prize winner will receive $100,000 to build a PetSafe dog park. This is a great opportunity for our community to come together and participate to make this dog park a reality. Friends of El Dorado Dog Park needs your support in this competition and we would appreciate your efforts to succeed in the contest.   Please visit PetSafe's Website to register and learn more about the contest. Please remember that it is very important to go back to the Website to login and vote every day ...