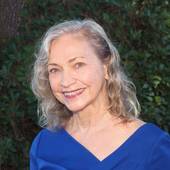 By Norma Toering Broker for Palos Verdes and Beach Cities, Palos Verdes Luxury Homes in L.A.
(Charlemagne International Properties)
Luxury home sales in Manhattan Beach, California are much like sunshine and ocean waves in this upscale coastal town located in the South Bay of Los Angeles--they are something you can count on happening day after day and month after month.  Here's a snapshot of what happened during October 2014 in the Manhattan Beach luxury home market.   17 Manhattan Beach luxury homes priced over $2,000,000 sold during October 2014. A Sand Section property, just steps from The Strand, topped the price chart for October by selling for $4,725,000.  The property sold for a tad over $1300 a sq. ft. and was located on a 2,698 sq. ft. lot.  Manhattan Beach dirt is super expensive especially when it is that close to the sand of The Strand.   26 Manhattan Beach luxury homes are in escrow with accepted offer...