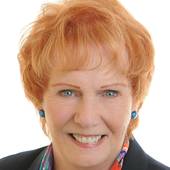 By Valorie Stover, Realtor for Casta del Sol, Mission Viejo,CA, Active Adult Community!
(Casta del Sol Real Estate / HomeSmart Everygreen Realty)
This is a reblog and I apologize to those who have read it before. To those who haven't read it, it contains helpful information. Bridging the price gap between home buyers and sellers can be a challenge in today's market. Sellers, many of whom have a hard time accepting that their home has lost value, often expect to sell for more than buyers are willing to pay.Buyers, on the other hand, are concerned that home prices could drop further. So, they're making sure that they don't overpay.There are exceptions to the rule. Very desirable homes in the best locations sometimes sell for over the asking price, particularly if there isn't much inventory of similar homes on the market. Some foreclosure properties at bargain prices are attracting multiple offers. Prices are rising in select areas....