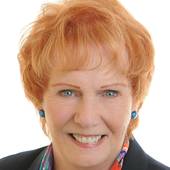 By Valorie Stover, Realtor for Casta del Sol, Mission Viejo,CA, Active Adult Community!
(Casta del Sol Real Estate / HomeSmart Everygreen Realty)
Are buyers ready to buy this spring? Can we get them to commit to buying this spring? Or are they going to say, not sure we are at the bottom yet, lets wait till fall. There are buyers out there wanting to buy and it is up to us to give them the good feeling in which to proceed with the process. One of the ways to do this is to push the reasons to own a home. You need a roof over your head, so why not be paying on your own property and building equity. Being able to make it represent your style and show who you are. You can't do that living in someone else's property. You can write off property taxes which will put more money in your pocket. The last thing is appreciation and there will be appreciation again. The things that we forget are owning and paying for your own place fills you w...