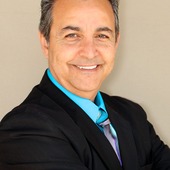 By Chuck Bukhari, "Let's find your Dream Home and make it Reality!"
(Exit Realty Consultants)
If you have not been there you should.  It is a weekly meeting every Wednesday morning from 8:30 to 9:30 am.  There are weekly speakers and property discussions and a chance to network with others from Realtors, lenders, title reps and officers, to inspectors, insurance and marketing experts.  We even have restarted the property tour (once a month on the third Wednesday of the month) thanks to Nino Pascolati's help getting it started.  Check the video of the tour that Sarah Fields made.  you can check it at www.cvmarketingmeetings.com So if you have never been there it is time to start and if you have not been there for a while we all love to see you back.