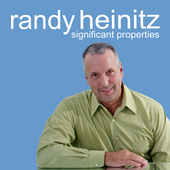 By Randy Heinitz, Realtor - Selling Palm Springs: Itnulls So Sunny!
(Prudential California Realty - www.RHeinitz.com)
The 15th Annual Greek Festival runs March 4 - March 6, 2011 at The St. George Greek Orthodox Church located at 74-109 Larrea in Palm Desert. Ariana Savalas, daughter of late actor Telly Savalas, hosts this year's festival which invites everyone to be a Greek for a day. The Palm Desert Greek Fest is a community celebration of Greek culture - from guided Church tours to Byzantine icons, live Greek music and traditional folk dancing, souvenirs, ethnic groceries, and religious items. The heart of this festival is the wonderful homemade Greek food and pastries created from generational, family recipes. The members of St. George prepare an assortment of authentic and traditional Greek style foods. Back again this year is the signature Greek style lamb chops marinated and grilled served with ...