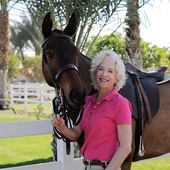 By Kimberley Kelly, SFR, HAFA, GREEN, I do Real Estate like I played polo-to WIN!
(HK Lane, Christie's International Affiliate, 760-285-3578)
Palm Lakes Short Sale CLOSED! Short Sales are difficult..I think we'd all agree to that!  But..experienced List Agents DO make a difference in actually getting them CLOSED!  Another Short Sale Listed, negotiated and CLOSED by the Desert's Short Sale specialist. This cute condo at Palm Lakes in Palm Desert was a B of A COOP short sale. What's a COOP short sale? Co-operative. That means Seller was pre-approved for the Short Sale, the List Price was the pre-approved net number to the Investors, so once it was listed and I got an offer, the process was much more efficient. Listed to Close in just under 60 days. One Note, Primary Residence. No cost to Seller and Seller received $5,000 in Relocation fees from B of A at the Close of Escrow! Looking for an experienced Short Sale List Agent? Gi...