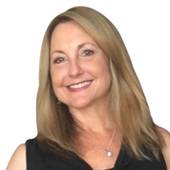 By Suzanne Martin & Chris Knappett, Thorough, High Tech, Friendly Home inspections!
(Suzanne Martin, Broker & Bus Mgr Coastal Property Inspections)
Homes in West Paso Robles under $400,000 can be seen here with just  one click! West Paso Robles homes and the neighborhoods are truly unique and you will be able to see what I mean if you drive through the area.  You will see old, Historic homes, Victorian homes and homes with Old World Charm.  Many of the  homes in West Paso Robles have gorgeous views because they sit at the top of hills looking down on Paso Robles and the many beautiful vineyards and mountains we have. Many of the homes for sale in West Paso Robles under $400K are in a more urban, historic setting and may have some other features that you are looking for: Views of the mountains and of Paso Robles Quaint floor plans Victorian style homes Hardwood Floors French Doors Fenced backyards Mature Landscaping Walking Distance...