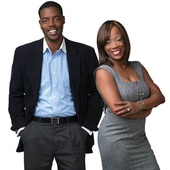 By Demarco & Marisa, "The Choice is Clear!"
(Remax Kings Realty)
  RE/MAX Kings Realty Monthly Housing Report  Home Sales Cool Off in November & December ~ NationwideAfter two consecutive months of home sales higher than last year, November sales fell 5.2% lower than sales in November 2013. The winter months normally see lower sales than in the summer, but sales this year have mostly been lower than what was seen in 2013. However, home prices continue to rise, but at a slower rate than last year. The November Median Sales Price was $195,151, which was 6.1% higher than the median price last November. Inventory became slightly tighter in November with a 9.2% reduction from last year. Due to slowing winter sales, the Months Supply of Inventory rose to 5.6 on a scale where 6.0 indicates a market balanced equally between buyers and sellers. (Remax LLC- w...