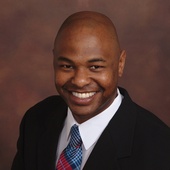 By Justin Johnson, I will always answer your call.
(Johnson & Johnson Real Estate Group)
Home prices are showing signs of life, but have a long way to go to make up for losses from the housing bust. ROSEVILLE home prices dropped by a third from the start of 2007 to the start of 2012, according to Fiserv, an analytics firm.    Fiserv forecasts prices will bounce back an average of 3.7% a year for the next five years -- a rate that would still leave prices 20% below the peak. At that forecasted growth rate, the national average high of $238,000 would not be hit again until 2023. It could take even longer in some areas. "In some hard-hit markets, prices could take decades to recover," said Fiserv economist David Stiff. Among those facing a long haul: Arizona, California, Florida and Nevada, the states most caught up in the speculative feeding frenzy of the mid-2000s. If your a...