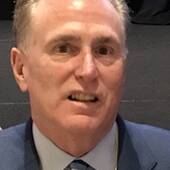 By Kevin Mackessy, Dedicated. Qualified. Local.
(Blue Olive Properties, LLC)
                     When dealing with professional Centennial property management, one priority among many is to be aware of what's going on throughout the month in the communities you manage.  We like to inform our prospects and clients about community happenings so that they may make a more informed choice on where they want to live or if they want to keep up with what the community offers.  There are several meetings coming up in the last half of November.              On Wednesday November 14th there is a Planning and Zoning Commission meeting at the Centennial City Chambers from 7:00-9:00pm.  On Thursday November 22nd there will be a Youth Commission meeting at the Council Chambers from 7:00-9:00pm.  On November 27th from 6:00-8:00pm in the Aspen room there will be an Open Space A...