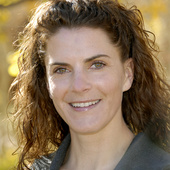 By Darci Gillespie, CRS.MRE.GRI.RSPS.ePRO.SFR.
(Prudential Becky Hamlin Realty)
Happy Halloween from Crested Butte!It's winter in Crested Butte...ready or not. As always happens this time of year, Crested Buttians got their first real taste of snow for the season earlier this week. On October 26th, Crested Butte Mountain Resort reported over 26" of snow from the recent storm. Locals are chomping at the bit to hit the backcountry this weekend and counting down the 25 days until Opening Day. Sunset Magazine has just revealed what we already knew, and now everyone else does too! Sunset named Crested Butte the most charming ski town in the West. Click here to read the entire article, as Sunset highlights "Great Winter Trips in the West". It's hard to believe, but Crested Butte Mountain Resort is celebrating 50 years of skiing this winter season! From November 23rd thro...