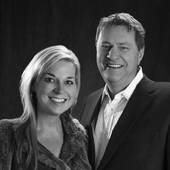 By Bret & Meredith Amon, Breckenridge, Keystone, Silverthorne, Frisco,
(LIV-Sotheby's International Realty)
 SEARCH ALL MARINA PLACE CONDO LISTINGS FOR SALE AT http://www.amonteam.com/marina_place_   Marina Place Condos For SaleMarina Place condominiums are located right in the heart of Dillon.  Owners at Marina Park relish the breathtaking views of Lake Dillon and the Ten Mile Range.  Walk right out your door to the Dillon Marina for a majestic boat ride or a rum runner at the Tiki Bar.  Marina Place is located within walking distance to restaurants such as Pug Ryans, Araphoe Cafe and Ristorante al Lago, all of the Dillon events including the Farmers Market, Dillon Soap Box Derby, annual Barbeque Challenge, the bowling alley, Dillon Theater and weekly summer concerts at the Dillon Amphitheater.  Amenities of Marina Place include a hot tub, pool, covered parking, on site management and pets a...