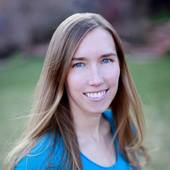 By Tara Skinner at Keller Williams Advantage Realty, - Connect with us!
(Keller Williams Advantage Realty)
Buyer and Realtor Safety in the Snow With all the recent snow, it is a great time to look over how to make safety a priority for Realtors and buyers alike. When planning to take your buyer out, consider the weather and area carefully. Realtors should ask: What route will I take? Am I heading into an area that is tricky to navigate? Will there be parking nearby? Am I heading into the mountains? Do I want to travel after it gets dark? This shows a buyer that Realtors are concerned for their safety. Realtors need to make sure insurance, tags, and maintenance is up to date. Tires need to be in good shape too.  If you answered yes to the mountain question, will you need chains or a shovel? Invest in good windshield wipers, a window scraper, and an emergency safety kit.  You can buy the most ...