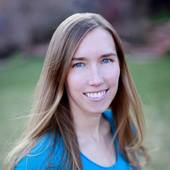 By Tara Skinner at Keller Williams Advantage Realty, - Connect with us!
(Keller Williams Advantage Realty)
Elementary Schools in Golden When moving to a new area, many parents experience a moment of panic when they start to think about where their student might go to school. Golden is a wonderful city and is proud to have a variety of schools in the area that promote great education, citizenship, and respect. Here is a list of a few Elementary schools in the area:   Montessori School of Golden  714 Cheyenne Street, Golden, CO (303) 278-3235  The Montessori School of Golden has been in Golden for thirty years and believes students should have the opportunity for independence, self discovery and freedom to learn not just in his/her academic growth, but physically, socially and spiritually.  With a variety of tuition options,the  Montessori of Golden welcomes you to come learn more about this u...