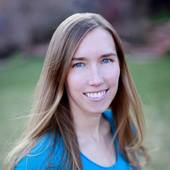 By Tara Skinner at Keller Williams Advantage Realty, - Connect with us!
(Keller Williams Advantage Realty)
Dog Parks in Golden The City of Golden operates two dog parks: Tony Grampsas Dog Park and Ulysses Ballfields Dog Park ("Homer's Run"). The Tony Grampsas Dog Park is located at the north end of the ballfields at Tony Grampsas Memorial Sports Complex at 44th and Salvia. It is a 2.5 acre site 300 yards north of the main parking lot. It is a great place for dogs and people alike as large trees provide shade and there are shrubby areas for the dogs to explore. Carry your own water in if you pet needs refreshment. Although your pups may love it, be advised that during summer months there are areas where ground water comes to the surface making parts of the area muddy. Remember to keep your pet leashed in the park area until you reach the site. This facility is open park hours and please make...