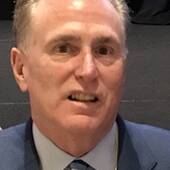 By Kevin Mackessy, Dedicated. Qualified. Local.
(Blue Olive Properties, LLC)
In the ongoing journey to fully childproof and pet proof your home you may overlook many areas that require attention.  No number of guides you read online can prepare you for that one item you miss.  But responsible parents and pet owners never make the same mistake twice.  Still, why wait for the mistake?  Here is a good tip to get ahead of it.Chewing is one of the ways that both children and pets can have gone wrong without proper supervision, reflexes, response time and preparation .  The chief culprit is eating the wrong thing, either something that should not be eaten, too much of something that can be eaten, or when the child and the dog trade on the things they normally chew with.  Usually want to keep those two separates.  So, we know all the liquids and foods that are not to b...