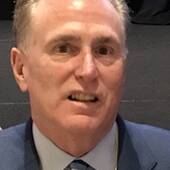 By Kevin Mackessy, Dedicated. Qualified. Local.
(Blue Olive Properties, LLC)
Many people are finding social distancing mentally and emotionally draining, especially as we head into week 3 with no immediate end in sight. It is crucial to practice self-care during this time. Since we have not been going to our Highlands Ranch property management office, we have had to invent new ways to introduce some small bits of physical activity to the day. Staying at home each day runs counter to your physical health, so you must remember to engage in some form of exercise each day. Many people have had their gym routines obliterated, and it can be quite difficult to replicate your normal workout at home. You should try to get as close to it as possible, and if not, try to do new things out of your comfort zone. There are many free online classes that do 30 minute cardio exer...