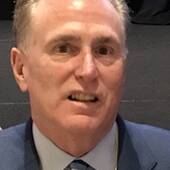 By Kevin Mackessy, Dedicated. Qualified. Local.
(Blue Olive Properties, LLC)
Coming soon at the Southridge Rec Center will be a great Home Brew Class.  If you love beer and you want to take the next step and learn to brew your own!  This class will provide the tools and procedures to be able to brew a 5-gallon batch during the class.  The live presentation will show all the techniques you would need to make a live brew.  It should be pretty illuminating for you if you are looking for somewhere to start, or have just gotten into it.  It is easy to make a home brew, provided you have the tools, as you will see.  The Castle Rock Home Brew Supply professionals will be facilitating each session.  They have done many of these classes at the rec centers in Highlands Ranch.  We are very in tune with the rec centers and their event calendars throughout the year.  Our Hig...