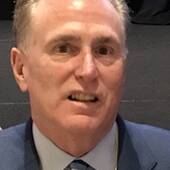 By Kevin Mackessy, Dedicated. Qualified. Local.
(Blue Olive Properties, LLC)
The Princess Tea Party was last Saturday March 23 from 10:30am to 12:00pm.  The event sold out and there were no more tickets available at the door, so this entry into the Highlands Ranch property management blog comes a little late.  Usually we are ahead of the curve on these types of events, especially ones happening in our backyard.  All those that attended please send in the photos from the event.  The event page each year updates with the last year's event pictures.  This allows you to track how the event progresses and is better each year, by enhancing the whole feel and scenario and environment. Everyone's little princess enjoyed a morning of food, dressing up and Moana.  Moana enchanted the entire morning by sharing her personal stories, her story time and the photo opportunitie...