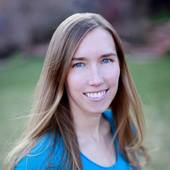 By Tara Skinner at Keller Williams Advantage Realty, - Connect with us!
(Keller Williams Advantage Realty)
The seasons are changing and Fall is approaching! Are you thinking about selling your home but worried the market isn't as "hot" this time of year? Think again! Fall is a perfect time for selling your home!  Fall is still is a great time to sell your home, as mortgage rates remain decently low and homes have continued to sell remarkably quick. With so many variables and unknowns, the housing market can be unpredictable and no one can say for sure what the market will be like next Spring/Summer.  Why put off selling until next year in fear you missed the "right" time or in hopes that next year will be "great" again? Although most people tend to believe the housing market slows down when summer comes to an end, consumers will always be looking for their dream home.  There may very well be...