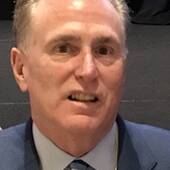 By Kevin Mackessy, Dedicated. Qualified. Local.
(Blue Olive Properties, LLC)
Giving advice is an art.  You must present your opinion in a well-reasoned way, based on facts and data.  It can't come from a lack of expertise, it must be drilled down.  Many of your clients will come to you for advice, and it is your job to guide them.  Many soon to be clients might come to you for advice, seeking a different opinion than one they've received.  Here is how we approach giving out well intentioned, well-reasoned Littleton property management advice.                  First you take all the variables into account.  If someone is asking for a rent range on a unit in Littleton for example, then your number must factor in every subjective and objective data point.  Subjective items include walkability, views or lack of views, position to neighbors, proximity to parks etc.  ...