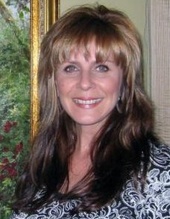 By Sherilyn M. Whistler, Need a Referral, Call Me !
(ERA Herman Group Real Estate-NoCo)
BEFORE YOU READ THIS BLOG - THERE IS A WARNING... ITS ASKING YOU TO STEP OUT OF THE BOX !!! Well, after spending hours today reading blogs about real estate, listings and marketing ideas I saw a pattern forming. YES, this is a site for the real estate market. Yes we are here to improve ourselves and learn from each other. But its happy hour somewhere, so lets just stop working and get to know one another. So this blog is entitled, "WHO ARE YOU!! The person behind the Realtor, Mortgage Broker or Inspector badge? Let's start with me and you will catch on ! Make that a crown royal on the rocks - LET TALK AND GET TO KNOW ONE ANOTHER... I am high maintenance, overtly sassy and very outgoing. I am not shy. I am friendly to a fault with a wildly passionate heart. I am an only child so I have b...