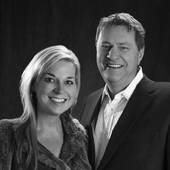 By Bret & Meredith Amon, Breckenridge, Keystone, Silverthorne, Frisco,
(LIV-Sotheby's International Realty)
Construction begins for Angler Mountain Ranch Cabins!! Anticipation has been building for the release of these stylish single family homes! SEARCH ANGLER MOUNTAIN RANCH LISTINGS SEARCH SILVERTHORNE COLORADO LISTINGS CALL BRET AMON @ 970.376.3813 Located on the north end of Silverthorne Colorado is Angler Mountain Ranch. Offering single family home sites, luxury duplex style homes and cabins! The cabins are truly a unique and sought after concept. These are 2400 to 2800 square foot 3 and 4 bedrooms all with 2 car garages. The views are spectacular! The ranch features 192 acres with almost half of it dedicated open space. The cabins at Angler Mountain Ranch will be part of a home owners association providing maintenance for all the exteriors and grounds. This is terrific for any Summit Co...