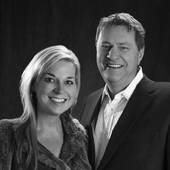 By Bret & Meredith Amon, Breckenridge, Keystone, Silverthorne, Frisco,
(LIV-Sotheby's International Realty)
SEARCH ALL PONDS AT BLUE RIVER LISTINGS FOR SALE AT http://www.amonteam.com/ponds_at_blue_river The Ponds at Blue River Homes For SaleThe Ponds is a very special area. These are all 3 and 4 bedroom Town Homes located just north in Silverthorne along the Blue River. Every home features panorama views, out door patios and River Side or Pond Side settings.  Adjoining the property is Silverthorne's North Pond Park. This town park is terrific for fishing, boating and Winter time Ice Skating.  Relax on your big outdoor patio and fire up the BBQ. You can launch your paddle boat or canoe, toss out a fishing line and watch a glorious sunset over the Rocky Mountains!    Surrounding areas include Wildernest, Mesa Cortina, Blue River Run, Homestead at Three Peaks, Osprey, Eagles Nest and Three Peak...