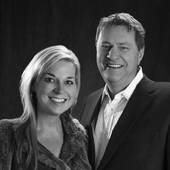 By Bret & Meredith Amon, Breckenridge, Keystone, Silverthorne, Frisco,
(LIV-Sotheby's International Realty)
  Search SHADOW CREEK RANCH Shadow Creek Ranch is perhaps one of the most stunning ranches in Colorado.  It provides private fishing on the Blue River and 22 stocked ponds.  There is a 6000 square foot lodge, five out cabins, equestrian center and much much more!  There are 22 home sites located among the shimmering aspen trees, blue spruce and gorgeous mountain views. Only 4 original lots remain available. Prices begin at $1.900.000 and increase to $2.500.000.   Owners are afforded numerous activities with on-site maintenance of ranching and recreational equipment.  Other ranching services include an equestrian facility with area for clinics, lessons and training, horse boarding and training, participation in ranching operations and roundups and the annual cattle branding event.  In ad...