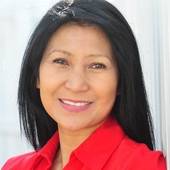 By Maria Gilda Racelis, Home Ownership is w/in Reach. We Make it Happen!
(Home Buyers Realty, LLC-Manchester, Bolton. Vernon,Ellington)
Located in Lower Bolton Lake area, this Home is Absolutely Delightful. Lower Bolton Lake is 178.4 acres. This is the biggest among the three Lakes in Bolton and Vernon. Middle Bolton Lake is 114.90 acres and Upper Bolton Lake is 35.5 acres.    For fishing aficionados, a variety of fish species thrives on this lake: largemouth bass, yellow perch, black crappie and sunfish. In the summer, bass fishing is more pervasive. Canoeing, kayaking and boat paddling are the favorite recreational activities of the residents. Others bask in the sun from their own private domain.    A state-owned boat launch is located off Rt. 44 right after Keeney Road. Its proximity to Hartford, 10 to 15-minute drive, has driven lakefront hunters toward this part of the town. Come and a buy a piece of paradise in Lo...