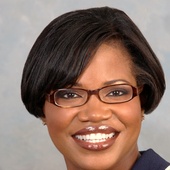 By Kimberly Tapscott, Giving you the service you deserve!
(Keller Williams Prestige Properties)
Ever wonder how you can own a home in Greenwich Connecticut? Have you heard that you can get a good deal on a short sale and/or foreclosure in Greenwich CT, but did not know how to proceed? Well wonder no more...on Saturday, July 7, 2012 I am teaming up with Attorney James Maye, Fairfield County Real Estate and Jennifer Moye, Senior Loan Officer of Chase Bank to conduct a free seminar and discuss the Steps in Homeownership.  Attorney Maye will discuss the legalities of the purchase, Ms. Moye will discuss the financing options and I will cover the options and inventory available. Beginning at 10am through noon, you will be able to ask questions and get answers on how to become a homeowner. Click here for more information Please RSVP as we want to have enough handouts and refreshments. Ho...