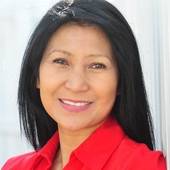 By Maria Gilda Racelis, Home Ownership is w/in Reach. We Make it Happen!
(Home Buyers Realty, LLC-Manchester, Bolton. Vernon,Ellington)
Don't you want to paint your walls without worrying about the landlord?   My very young first-time home buyer who is currently in the Naval service, closed his home last Thursday. He took a one-week vacation to attend this momentous day. He flew from Virginia a day before the closing and is now busy making his new home his own. I can't be so proud of this man as at the age of 23, he can proudly say that "I have a home in Manchester Connecticut."   With the current mortgage interest rate at historical low–under 4 percent for qualified borrowers– and affordable home prices, these are favorable conditions for first-time home buyers. In Manchester Connecticut, there is a huge inventory of homes under $250,000.                                                                                  ...