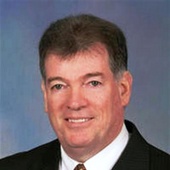 By Marvin Beninson, Grtr Danbury/Ridgefield, CT + Grtr Orlando. FL.
(Keller Williams Realty)
Getting Your New Milford, CT. Home SOLD. Over my 27 years in Real Estate I have heard the same question over and over again. How do I get my home to go from FOR SALE to SOLD? It is indeed the basic question in Real Estate and no matter the market the fundamentals are still the same. To go about Getting Your New Milford, CT. home SOLD you need to consider four factors. These factors are location, condition, pricing and commission. LOCATION     Not too much that you can do to offset a challenging location. You can't move it----usually. However, you may need to make a pricing concession to offset it. For example: a 2400 square foot colonial on a quiet Pleasant View Estates cul-de-sac might sell between $400,000- $500,000 while the same home on Route 7 might sell for $350,000-$400,000. COND...