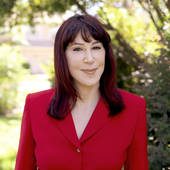 By Wendy Rulnick, "It's Wendy... It's Sold!"
(Rulnick Realty, Inc.)
They are everywhere! The roads, the beaches, the stores! Tourists! Living and working in Destin, Florida brings its challenges.  Locals gather at the workplace lamenting about traffic on Highway 98, Scenic Gulf Drive and 30A, and how much more the roads can bear. Vacationers seem to have found a permanent home in our environs on the Emerald Coast.  It used to be just high season from the Spring to Fall, but in the past year, there are more people in town than I've ever seen.Getting from the Mid-Bay Bridge to Sandestin used to be an easy 15 minutes on Highway 98. Now, there are bottlenecks due to construction and it's more like 30.  Try for a shortcut on Scenic Highway 98, and it's not any better.  Try getting to the beach from Driftwood Road, where my real estate office is, and you'll h...